If you're doing B2B marketing, you know that having a laser-focused hit-list is one of the important things to get good SQLs for your sales team.
LinkedIn is the go-to platform for B2B professionals in both the Marketing and Sales departments.
For marketing teams, it's great targeting capabilities to create laser accurate audiences to run their campaigns against makes up for the high CPMs and general low-tech abilities of its ad platform.
Here's the post-breakdown: Yes, Facebook's ad tech is more advanced and costs are generally lower, but targeting capabilities for B2B are not optimal, to say the least.
The Sales team would usually benefit from the premium LinkedIn tools such as Sales Navigator to run effective prospecting at scale.
Both LinkedIn products make use of the unique dataset owned by LinkedIn and voluntarily updated by users. These can be sliced and diced in multiple dimensions to give you just the right audience you need.
In this post, I'm will share with you how to leverage the best of both worlds by using data collected from Sales Navigator to improve your ad targeting.
Utilizing the Sales Navigator to find the right audience
As a marketer playing around with the Sales Navigator account for the first time, I've come across several interesting filters offered on this tool that are unavailable anywhere else on the platform.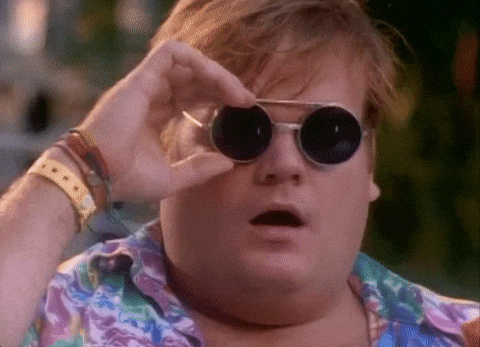 So if you want to leverage this hack, you'll have to make sure you have a Sales Navigator account.
If it's your first time using the Sales Navigator, you can watch a quick tutorial here.

Pro tip: LinkedIn offers 30 days free trial (with a credit card) of Sales Navigator
Once you've logged into your Sales Navigator account, you'll notice additional filters you can use such as:
Technologies used
Company revenue
And more
The information found under the 'Technologies' filter is also available on tools such as BuiltWith or NerdyData, but these are rather pricey. And if you're paying for the Sales Navigator account, in any case, you might as well use it to its fullest.

With this data is available we can create great segments.

For example, imagine you're selling an email automation solution for e-commerce, you can search for accounts in the Retail & Fashion industry that use MailChimp and approach them.

With a few clicks, you can get a great list of targets to speak to.

Here's how your list should look like:

This is usually where the Sales team would create a shortlist and approach each one individually. But I'm a marketer, and I want to work at scale 🙂
Adding the data to your Linkedin Ads audience
The next logical step would be using this data in LinkedIn Ads, targeting only these accounts.

The problem is that these search filters aren't available on LinkedIn Ads, only on Sales Navigator.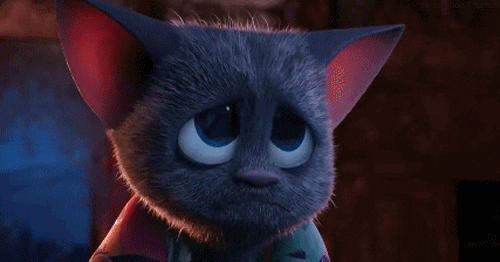 So we would have to upload these accounts as a Matched Audience to LinkedIn manually.

Unfortunately, there's no export option for accounts from Sales Navigator.

Luckily for us, there's Phantombuster and their great suite of APIs.

With just a few simple clicks, you can create that micro-targeted search in Sales Navigator and use Phantom Buster to export it to a CSV. (https://phantombuster.com/api-store/6988/linkedin-sales-navigator-search-export)

All you have to do is grab the URL of the search you run and plug it into Phantombuster (Oh, and it's even completely free at this tier of use.)
Once that's done (usually takes under a minute to run), you have a CSV with a list of companies. This CSV needs to be formatted before it can be uploaded to LinkedIn as a Matched Audience.

You need to remove all columns but the Company name which should be renamed to 'companyname' (lowercase, no space).

This can then be uploaded into LinkedIn Ads using the Matched Audiences as 'List upload'.
It usually takes about 24-48 hours for the audience to be ready for use.
Pro tip
Sometimes, there are discrepancies between the data you export and import back to LinkedIn

To improve the match rate between the list and LinkedIn's database and reduce chances of data gaps, you can upload the companies alongside their domains (e.g. Microsoft, microsoft.com)

If you've exported a few hundred or thousand companies, this can be a very tedious task.
Luckily enough, you can use Clearbit's Company Name to Domain API just for this.

Clearbit's API is free as well but is slightly more technical. I was able to solve it with a simple scenario on Integromat, but that will have to wait for a separate post 🙂

Next steps:
The next thing you'll do is simply run your Linked Ads using the matched audiences we just created.

Its important note, that unlike other social platforms (e.g. Facebook), LinkedIn has a relatively low audience reach. As a rule of thumb, you can expect that only 20-30% of your audience will actually be active on the platform. This means that if your list is only a few thousand people, you will reach only a small portion of that, so be sure to create a large enough audience (or else go looser on the job function targeting).

And of course, always remember that hyper-targeting can work amazingly if you have the right ad and funnel in place – yet, by itself it's not a guarantee for lower CPM, but will usually result in a much more accurate lead quality for your Sales team ( resulting in higher ROI).

Bio:
Elad Levy

Elad is a marketing geek with a fetish for analytics. He is an experienced marketing executive with a passion for marketing technologies. Currently, he serves as the Head of Growth at Fixel, a startup that's changing the way advertisers measure user engagement. Elad is also a consultant and lecturer on anything Web Analytics and Marketing Automation. Husband, father of 2 rascals and South-park fanatic.